By rnz.co.nz and is republished with permission.
Police are still searching for a person of interest over an incident on Wednesday which saw five schools go into lockdown.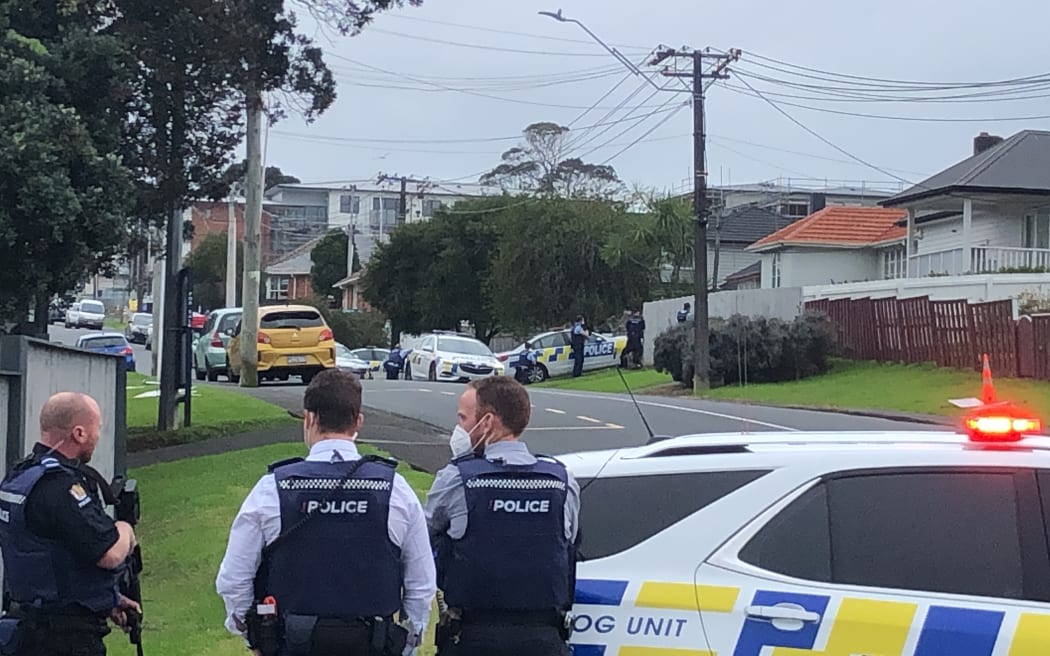 Photo: RNZ / Nick Truebridge
Armed police swarmed an area in Belmont on the North Shore following reports of a man with a gun and spent several hours surrounding a house on Bardia Street.
The house was empty when police entered and commissioner Andrew Coster said no arrests had yet been made.
"We don't consider that there is any immediate danger to the public but we are pursuing avenues of enquiry and when we can update further on that we will."
The commissioner believed there was adequate communication between police and the community during yesterday's incident which saw five schools locked down.
Speculation was rife with students posting to social media and messaging parents varying reports.
"I think the staff dealt appropriately based on the information they had at the time, the schools were happy with the way we communicated with them and indeed their responses were spot on."
The lockdown saw students as young as five hiding under desks for over half an hour and police have commended schools for their swift response.
Marianne Coldham of Bayswater School said students were not given details on the incident unfolding on Barida St.
The school have consultants on how to deal with shooter situations, she said.
"We do try to keep things relatively calm, keep the kids happy and anxiety low."
Head of the Auckland Secondary School Principals Association Greg Pierce said the natural instinct for students was to send a message home or to post online.
However, he said the recommendations are that during lockdowns phones stay off and there was no noise or movement.
He said consistency and clear communication with parents was crucial when responding to a potential threat.
"Parents want to go to the school to ensure their kids are safe which is understandable but that doesn't help the situation."
He understood the natural instinct for students was to send a message home or to post on social media but this can often lead to false information being circulated.