By RNZ.co.nz
New Zealanders should be worried about the global spread of Monkeypox, an epidemiologist says.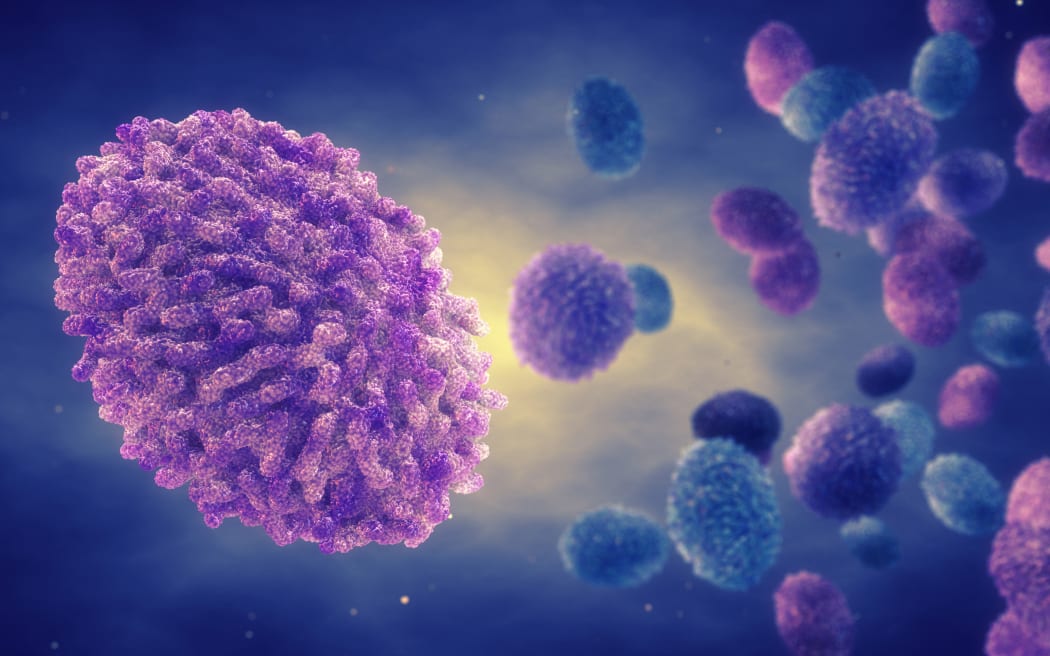 Photo: NOBEASTSOFIERCE/SCIENCE PHOTO LI
The head of the World Health Organisation has declared the outbreak an international public health emergency.
University of Canterbury epidemiologist Arindam Basu said cases could emerge after New Zealand's border reopens next month.
"This is not just a disease of homosexuals or men having sex with men, it used to be, but it is not anymore. Children as young as 7 months are being infected, and women definitely, it's spreading."
Genomic surveillance of Monkeypox is going to be more complex than Covid-19 because of the nature of the virus, he said.
New Zealand has confirmed two cases.