By Rowan Quinn of RNZ.co.nz and is republished with permission.
Flu is dwarfing Covid-19 when it comes to hospitalisations at one of the country's busiest hospitals.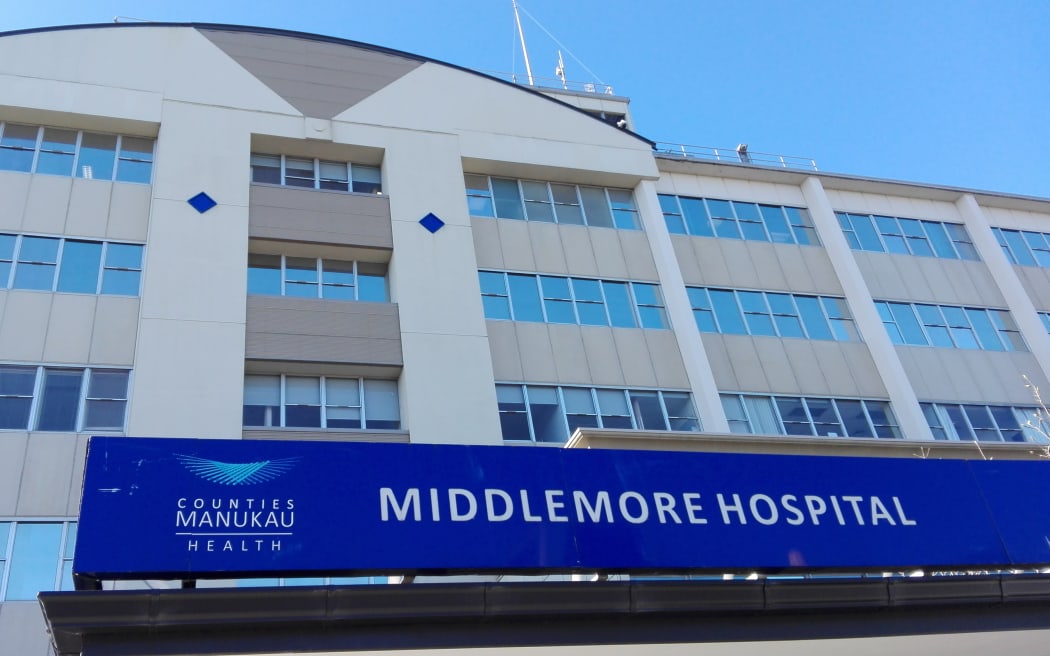 Photo: LDR / Stephen Forbes
Middlemore Hospital keeps some of the most detailed records of viral illnesses in the country, testing every respiratory patient who is admitted to a ward or examined in its emergency department.
Latest numbers show there are about three times as many flu cases as Covid-19 cases turning up to the hospital.
Te Whatu Ora's population health director for Counties Manukau, Gary Jackson, said last week about 250 people were admitted with influenza.
There were an average of 10 Covid-19 cases a day being admitted and about 30 flu cases, he said.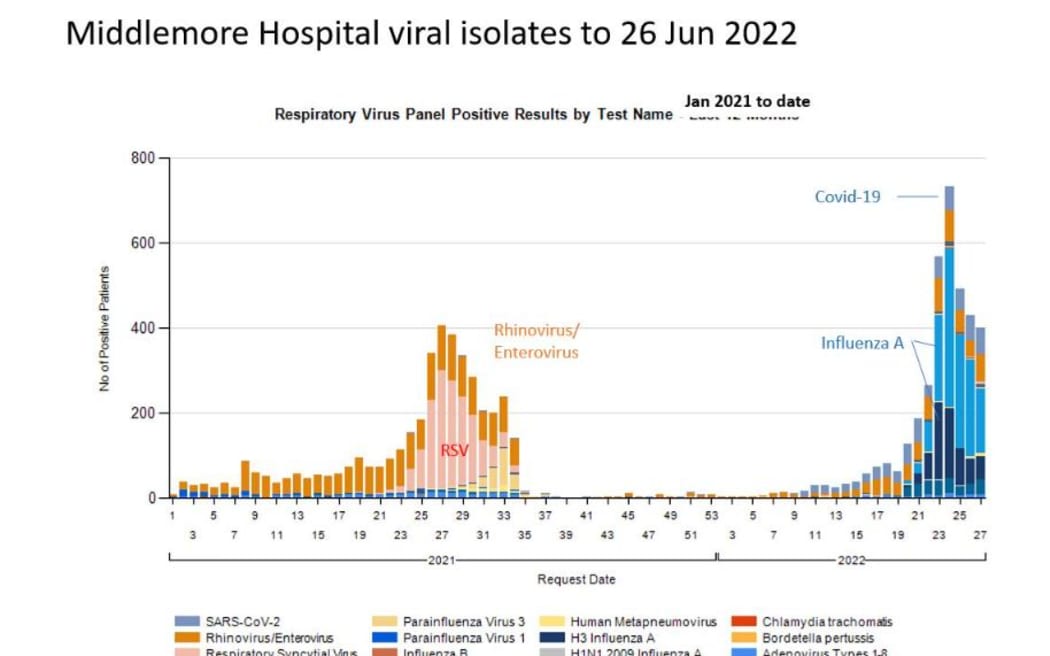 Photo: Supplied / Middlemore Hospital
The flu season had started earlier and could run for longer than normal, up to eight weeks, he said.
Combined with a predicted Covid-19 surge, Jackson worried about the impact on the wider health system.
"Because it is getting overloaded with people who are unwell, the people who are still having their strokes and their heart attacks and their broken legs and so on are going to get delays in treatment … because the system is under such pressure," he said.
"We get that every winter but this winter it is going to be exaggerated," he said.
The flu surge was because the influenza strains had not been circulating as much during border restrictions, so people were more likely to catch it now it was back in the community, Jackson said.
In recent weeks the biggest increase was in children under 5, but also in people over 65.
Worry about more Omicron hospitalisations
Covid-19 data modeller Michael Plank said the next Omicron peak could see greater hospitalisations for Covid-19 too.
That was because more people over 70 were catching it than in the first wave, and they were more likely to need hospital level care.
Getting a fourth dose of the vaccine would help keep them safe, he said.
Jackson said even though New Zealand was no longer trying to eliminate Covid-19, people could still try to limit its impact.
"We can decide whether we want to live with it like the UK and get enormous waves and everybody just tries to ignore it and pretend it's not there, or we can be a bit more clever about it and keep on doing things like wearing our masks and looking after each other," he said.
"Every time someone avoids getting infected we lower the transmission rate."