By RNZ.co.nz
The number of deaths in New Zealand confirmed as attributable to Covid-19 has risen above the 1500 mark, as 4238 new community cases are reported today.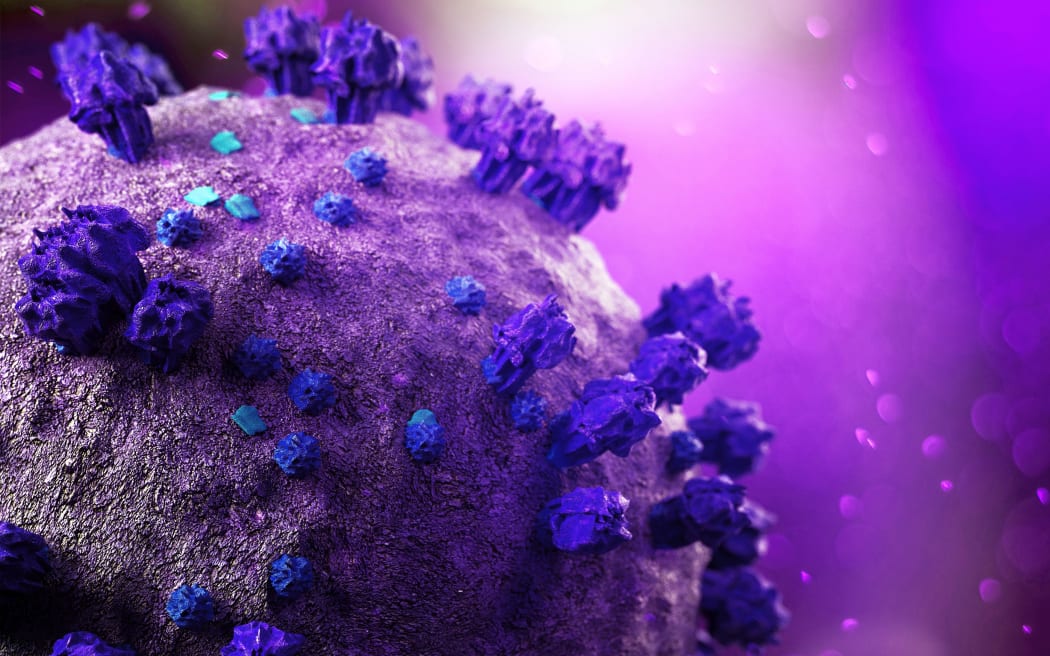 View of a Coronavirus Covid-19. Photo: 123rf.com
In today's statement, the Ministry of Health said as at yesterday, there were 1502 deaths confirmed as attributable to the coronavirus, either as the underlying cause of death or as a contributing factor.
It said the average increase in deaths each day attributable to Covid-19 over the past week is now 19.
Another 23 deaths of people with Covid-19 were also reported today.
They included one person in their 30s, one in their 40s, one in their 60s, two in their 70s, 10 in their 80s and eight aged over 90. Eleven were women and 12 were men.
Four were from Auckland region, five were from Waikato, three were from Bay of Plenty, three were from Hawke's Bay, two were from Wellington region, four were from Canterbury, one was from West Coast, one was from Southern.
The seven day rolling average of community cases is now at 7183, compared to 7405 yesterday and down from 8600 this time last week.
But the number of people in hospital with Covid-19 has risen, with 806 hospitalisations reported today compared to 769 yesterday, with 12 people currently in ICU.
The average age of the people in hospital is 65.
There were 67 deaths with Covid-19 reported yesterday, although the Ministry of Health said the spike in numbers was because of a "recent data reconciliation process". There were also 6232 new cases confirmed yesterday.
The Ministry said 226 of today's new cases had recently travelled overseas.
There have now been more than 1.6 million – 1,603,545 – confirmed cases of Covid-19 in New Zealand.