By RNZ.co.nz
Despite an increase in Covid-19 cases there is no need at present for the country to shift back into the red traffic light setting, the prime minister says.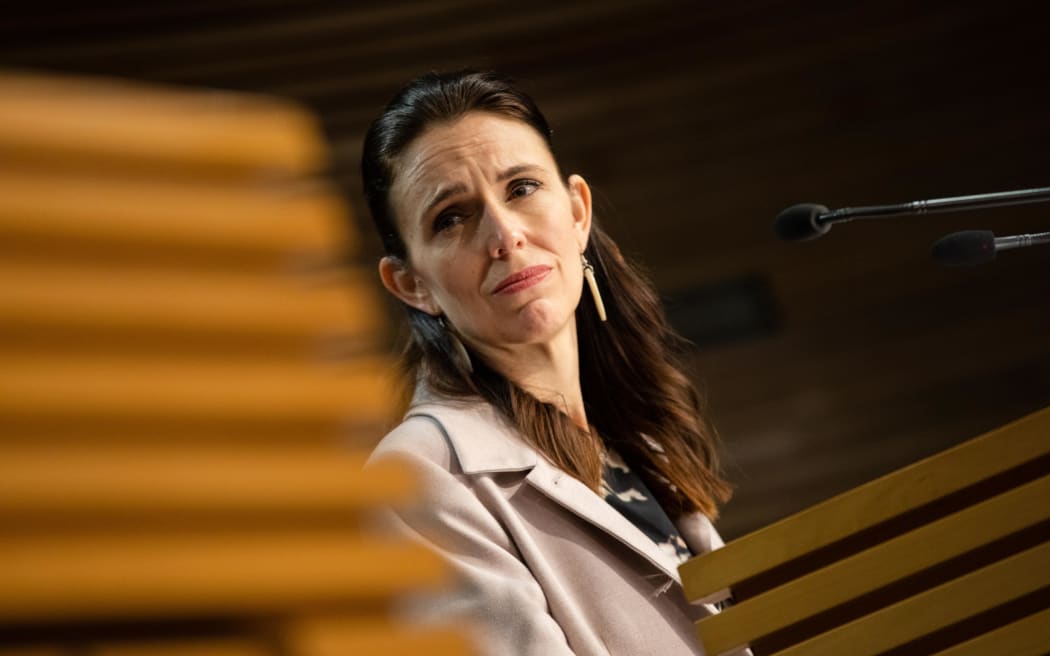 Jacinda Ardern says the traffic light settings have been reviewed recently. Photo: RNZ / Angus Dreaver
Covid-19 cases are on the rise again and a new subvariant, BA.2.75, has been detected here for the first time.
There were 9629 new community cases announced today and the seven-day rolling average was 7246 compared with 5480 last Tuesday.
On Friday afternoon, genome sequencing confirmed two cases in New Zealand with the BA.2.75 subvariant of Omicron.
The two cases had recently travelled from India where it had previously been detected.
The Ministry of Health said the characteristics of the subvariant may enhance its ability to evade immunity.
There was early evidence overseas that it might be slightly more transmissible than BA.2.
Speaking in Australia, Prime Minister Jacinda Ardern said the settings were recently reviewed, and New Zealand would only move to red if it would have a material effect on slowing case numbers.
"Keep in mind we have really important rules at the orange setting that are there to protect us," Ardern said.
"Having just come from Europe, also recently the United States, even being here in Australia I can tell you that New Zealand is still using measures many other countries don't."
One main change under red would be gathering limits, however, there was still a question mark over whether that would make much difference, given the notable rise in infections among older New Zealanders.
She said the two most important measures to reduce the spread of the virus were vaccinations and mask use.
"I encourage our older New Zealanders to go out and get that booster shot and for people to keep using their masks and if you're sick isolate at home.
"The point here is we have to do things that make a difference to what we're seeing now."
New Zealand had hung on to mask use and vaccinations partly because winter was putting additional pressure on the country's health system, Ardern said .
University of Auckland infectious disease expert Dr Siouxsie Wiles told RNZ yesterday that another wave of Covid-19 had been expected and should not come as a surprise.
She urged people to wear masks in "as many situations as they can", remember to ventilate rooms as much as possible and stay up to date with all vaccine doses.
University of Canterbury professor and Covid-19 modeller Michael Plank said infections could potentially hit a similar peak to the first March wave of around 20,000 cases per day.