By RNZ.co.nz
More than 100 firefighters are battling a large blaze with potentially toxic smoke in an industrial building in the Auckland suburb of Penrose.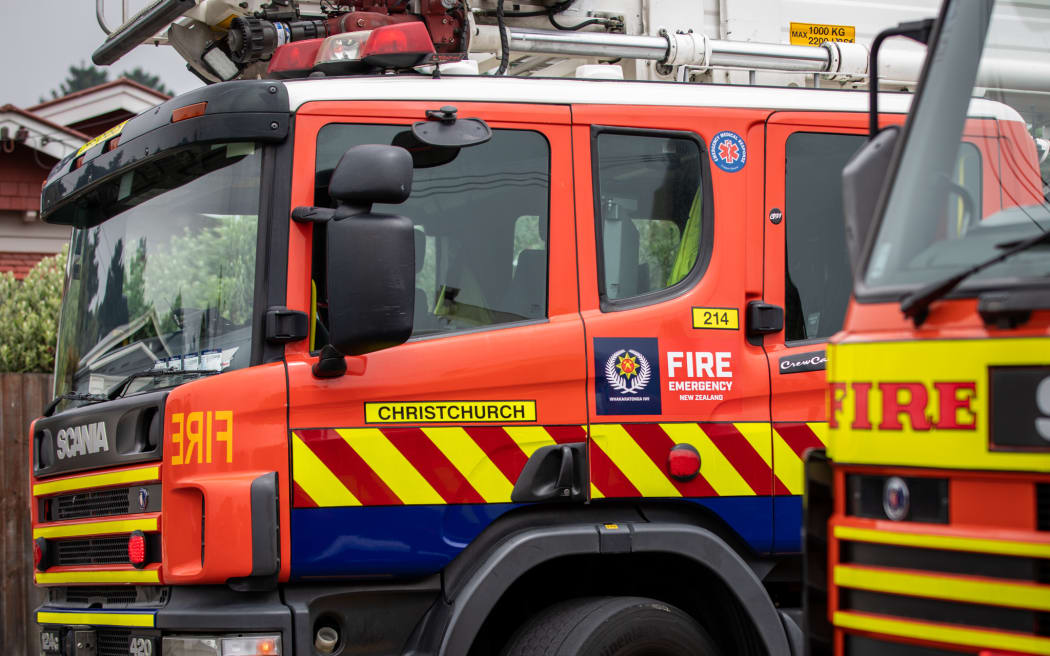 Photo: RNZ / Nate McKinnon
Residents in Onehunga, Māngere Bridge and Favona were being told to keep windows closed and stay indoors if possible.
Crews were called to the industrial building in Neilson Street, which was well engulfed by flames, at 1.55am.
Fire and Emergency said potentially toxic smoke was being carried by wind over nearby suburbs.
Incident controller Brad Mosby said firefighters had contained the spread of the blaze but the building was still alight.
"Our firefighters did a really good job to contain the fire spread in the building," Mosby said.
"To start with, the smoke was going straight up, but the wind is now taking it across Onehunga, Māngere Bridge and Favona, so we're asking residents to keep their windows shut and stay inside if possible this morning.
Motorists were told lanes on Neilson Street between between Church Street and Angle Street were blocked by emergency service vehicles, and advised to avoid the area.