New Zealand has claimed its first ever gold medal at the Winter Olympics today, with Zoi Sadowski-Synnott winning the finals of the women's snowboard slopestyle event.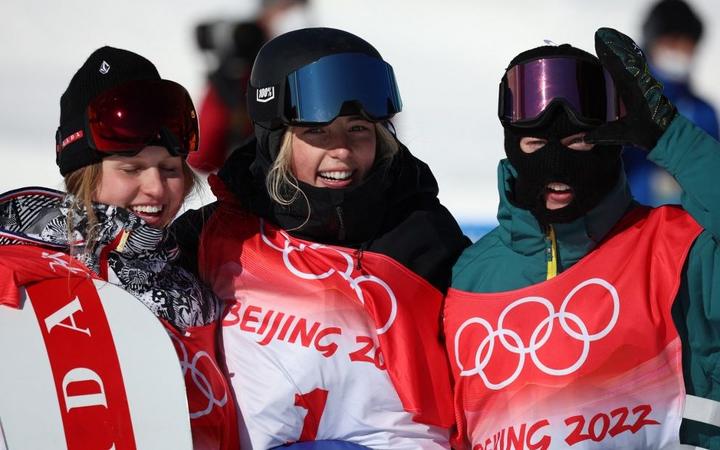 Julia Marino, left, Zoi Sadowski-Synnott and Tess Coady on the dais after the event. Photo: AFP
Sadowski-Synnott has soared into history books, winning the women's slopestyle gold medal at the Beijing Olympics.
The 20-year-old from Wanaka – who went in as the defending world champion – made an emphatic start in her opening ride at the Genting Snow Park and competed a stunning final run to win the gold as the last rider up.
Cheers erupted in the stands after Sadowski-Synnott's run and two other medallists piled on top of her to congratulate her.
"Could not be more proud right now," the New Zealand Olympic and Commonwealth Games Teams quickly tweeted after her win as she scored an impressive 92.88 on her final run.
The skies were sunny but hard snow and coldness made the event challenging for boarders as air temperatures fell to -19.6 degrees Celsius.
The Secret Garden Olympic Slopestyle course is designed to resemble sections of the Great Wall of China. Boarders grind rails, jump over a replica of an ancient guard tower covered with snow and soar over massive jumps to attempt complex and extremely dangerous tricks.
The New Zealander took the early lead with a score of 84.51 on her first run, but was overtaken by Julia Marino of the USA who scored 87.68 on her second run, before Sadowski-Synnott won the gold with a 92.88 in her final run.
Australia's Tess Coady took bronze with a score of 84.15 from her final run.
It was a sensational final run with elements of extreme difficulty by the Kiwi rider with Sadowski-Synnott saying afterwards that it took determination to come back from a fall during her second of three runs.
"It's an indescribable feeling but I just knew that I had to put it down and I knew I was capable of it so it took everything in me to land that last jump," Sadowski-Synnott told SkySport.
Her father, Sean Synnott, was thrilled with her resolve to produce the golden effort after her fall.
"I'm just ecstatic. She pulled it out of the bag, she's a competitor obviously under so much stress I guess after that fall but she pulled it through."
The three place-getters stood on the dais soon after the event but the medal presentation will take place later.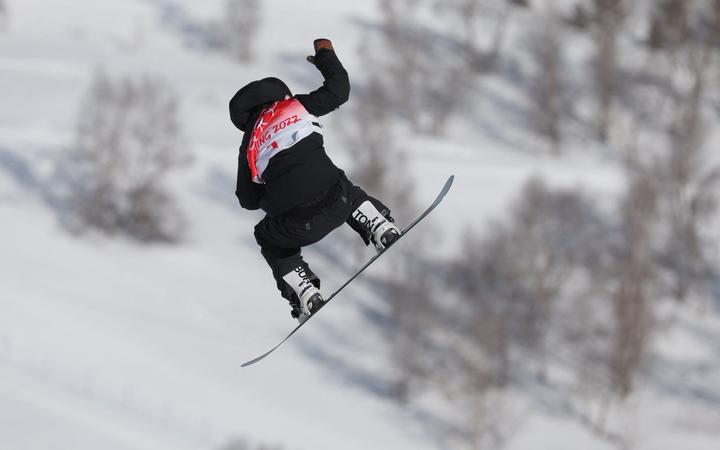 Zoi Sadowski-Synnott in action in the final of the women's snowboard slopestyle. Photo: AFP
Sadowski-Synnott cruised into the finals of the women's snowboard slopestyle qualifiers yesterday, taking the top spot.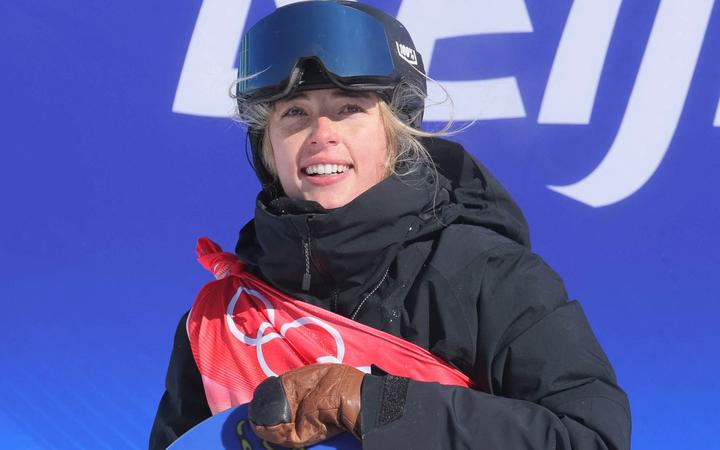 Zoi Sadowski-Synnott at the Beijing Winter Olympics. Photo: AFP
Ahead of the finals, the New Zealander said her rivalry on the slopes with Jamie Anderson of the United States pushed her to elevate her snowboarding.
"She pushes you so hard," Sadowski-Synnott said before the contest.
The reigning twice-gold medalist Anderson, however, ranked ninth at today's event.
"I blew it, I fell, it sucks," she said.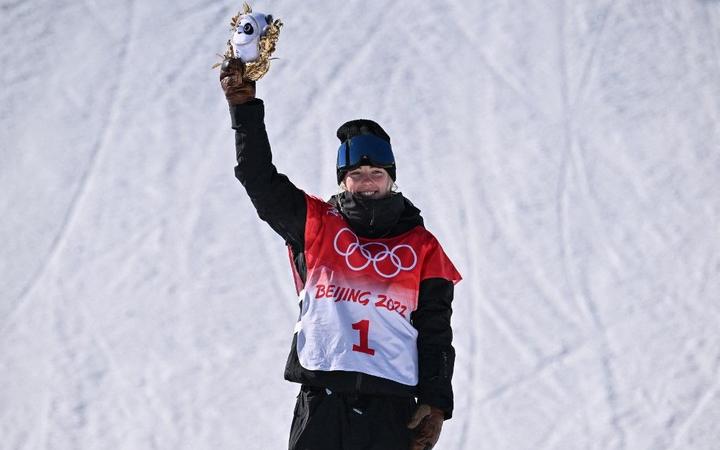 Photo: AFP
Today's medal is only the fourth for New Zealand since it first competed at the Winter Olympics in 1952 in Oslo, with Sadowski-Synnott claiming half of them so far, after she and Nico Porteous won bronze medals in PyeongChang four years.
New Zealand's first ever medal was skier Annelise Coberger's slalom silver medal in 1992.
Sadowski-Synnott's next event at the Beijing Games, the big air, in which she won the bronze medal four years ago, starts in a week.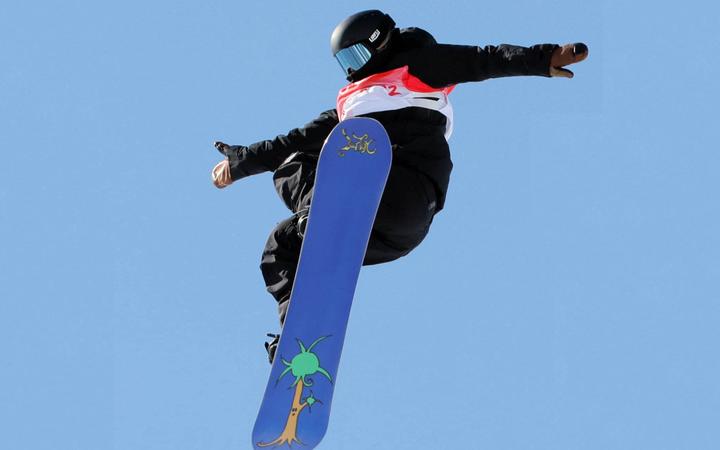 Zoi Sadowski-Synnott in action at the Beijing Winter Olypmics Photo: AFP
– RNZ / Reuters